Vaughan's big adventure…part 3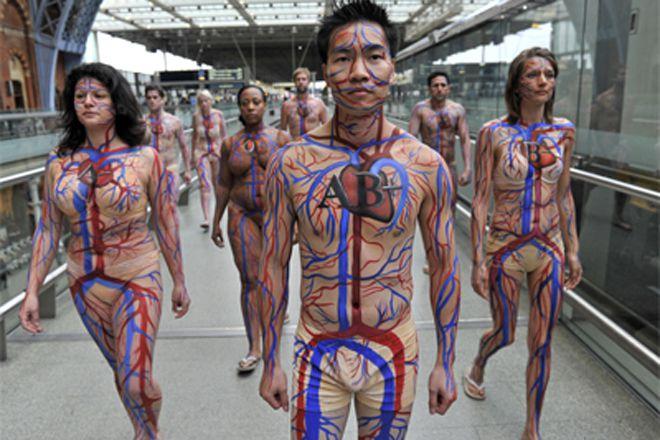 NHSBT's "Body Artery" Campaign
26,431, 26,432 ... almost 25% of the way to my step target now. It looks as if summer may have finally arrived so with luck I should be able to get out on the bike a bit more this week. A visit to the travel clinic at my local GPs on Monday confirmed that I'm up to date with all the required vaccinations (Polio, Tetanus and Hepatitis A). Top Tip: Get value for money from these paid for vaccinations (which can offer protection over several years) by going on lots of treks! The Mountain Kingdom's trip dossier is full of tips and advice tailored to my trek and runs to an impressive 30 pages. Not much that isn't covered in here and its reassuring to know its all been tried and tested, particularly the medical side. I try not to go overboard with medicines and you can get almost everything you need from your local supermarket or chemist. Antibiotics are the exception but worth getting for peace of mind.
I've found on previous high altitude treks that there is usually a lot of debate about the merits of taking Diamox (Acetazolamide) which is a drug that can help the body acclimatise to altitude and can help relieve some of the symptoms of altitude sickness (although they aren't suitable for people who are allergic to sulphurous drugs). I bought some last year for my trek to Machu Picchu and still have most of them left as I had to buy 112 - which was about 10 times what I could conceivably have needed! I took them for a few days but I'm not really sure I needed them to be honest. Still I suppose there's no harm in having a few in the first aid kit.
They do act as a diuretic so you need to remember to drink even more than usual. I climbed Kilimanjaro a few years ago without Diamox but I did drink loads as its proven that being really well-hydrated is a great way to help the body adjust to high altitude. A litre or more of water before breakfast was our target which took some doing! I work for NHS Blood and Transplant so I'm fascinated by how blood adjusts to altitude. It's rather reassuring to know that as soon as you gain altitude your body begins to compensate. It's always best to walk slowly, take your time and follow any advice your trek leader gives you. If you're route has been designed well – with good acclimatisation - you shouldn't have too many problems.
A common misconception is that there is less oxygen in the air at altitude - in fact the % of oxygen is virtually unchanged up to around 70,000 feet, its the density (and therefore pressure) of the air that changes so there is less oxygen in any given space (or lungful). The body reacts to this by producing more red cells (which help carry oxygen around the body). With all those extra red cells in the veins and arteries, (my son calls them pipes), high altitude trekkers would make very good blood donors indeed!
NHSBT needs about 7,000 donations every day so here's a plug to encourage you to donate!
Find out how and where you can donate at: