How to pack up a bike for a flight - Jim's top tips!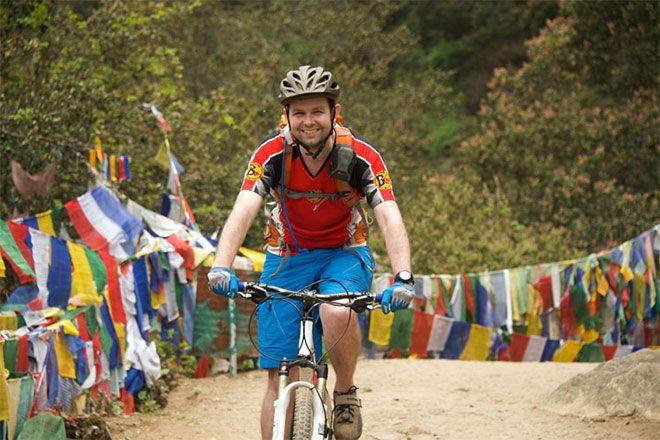 Cycling in Bhutan. Photo courtesy of J Davies
If you are travelling on one of our cycling tours, you can simply hire a bike as part of your holiday package, but if you'd prefer to take your own bike along on one of our cycling holidays, then you will need to pack it up for the flight. Operations Manager, Jim Davies, has been on countless cycling holidays all over the world, and here is his advice on packing up your bike.
There are several different means of carrying your bike on a plane:
1. The cheapest one is to head to your local bike shop and see if they have any cardboard bike boxes going spare. These boxes should be fine for a return journey.
2. Bike bag, these soft bags are a good option and some of them come with wheels making it easier to transit through airports. When packing your bike it's best to place a large piece of cardboard down either side of the bike to add extra protection and also to wrap pipe lagging (available from a DIY store) around your frame and your suspension forks.
3. A plastic lightweight box such as can be found on www.zoogz.co.uk offer a good middle ground between the lightweight bike bags and the heavy well protected hard plastic cases. They are offering a 10% discount on these boxes for people who have booked one of our cycling holidays.
4. Heavy plastic cases, whilst these provide excellent protection they weigh a lot more than the alternatives and can result in excess baggage charges and delays at airports.
When packing your bike you will need to take off your wheels, pedals and handle bars (Handle bars should be wrapped in rags or pipe lagging and fastened to your frame). The bike should now fit into your case/bag/box.

You now need to make sure that the bike is secure in the case and does not have room to move around.

You will also want to remove you rear gear mechanism as this is fragile and exposed when the rear wheel is off, the best way to remove this is by undoing the replaceable aluminium 'Mech hanger' that attaches to the frame.

The 'rear mech' then needs to be wrapped in rags and attached to the frame.

If your bike has disk brakes it is best to remove the rotors and wrap them up in cardboard to keep them safe.

You will also need to take out your quick release levers from the wheels.

Ensure that you let out some of the air from your tyres but leave enough in to give them a bit of added protection. Then place the wheels on top of the frame ensuring that there is sufficient padding between the two and you should be ready to travel.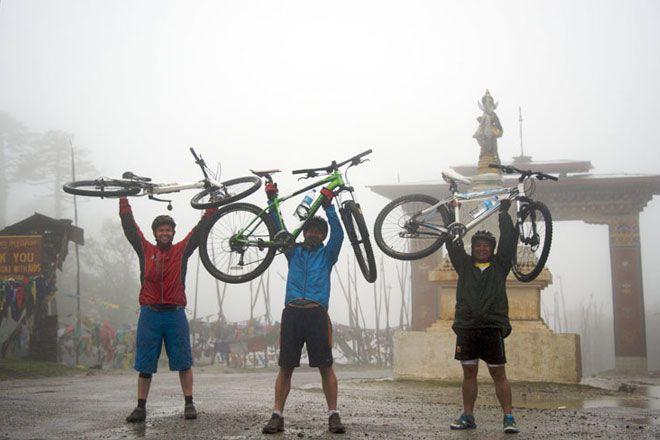 We made it! Photo courtesy of J Davies
If you are heading off on one of our cycling holidays and have any questions, please feel free to ring the office and speak to Jim, he has packed his bike up countless times for air travel and knows a few tricks! 01453 844400 info@mountainkingdoms.com.