Highlights of the Cycling Tour of Bhutan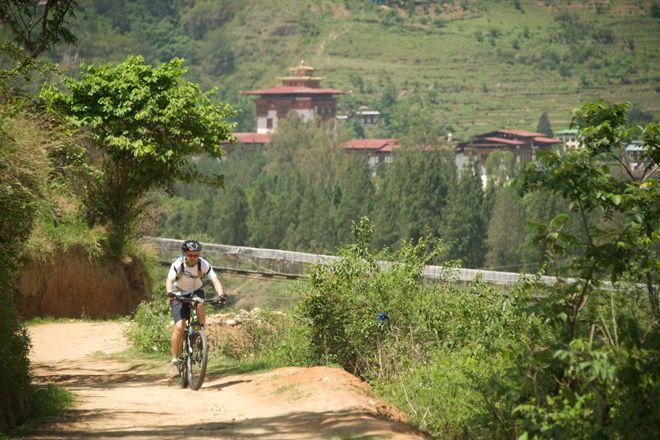 Cultural Cycling Tour of Bhutan. Photo courtesy of J Davies
Clients Jane and James have recently returned from our Cultural Cycling Tour of Bhutan. Jane described the cycling as a "fantastic way to see the country, get off the beaten track and have the opportunity to interact with some of the people that you meet on the way. The other tourists are welcome to their air conditioned vehicles – I will keep on pedalling!"
Jim is our office cycling expert so if you have any questions about our cycling holidays, then give him a call on 01453 844400, or email info@mountainkingdoms.com, he'd love to chat to you about bikes!
You can read the full review on our website.