Everest 60th Anniversary Celebrations - day three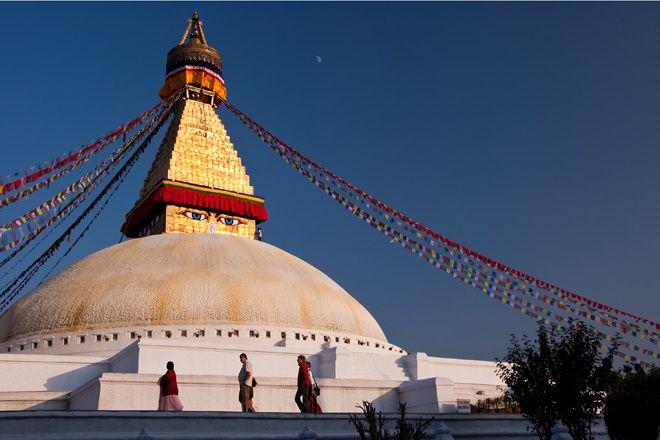 Swayambhunath. Photo courtesy of A Harrison
Mk on trek to Everest: Rather than rush off on trek, the group will have a day to relax after the international flight, and explore the bustling sights of Kathmandu, including the 'monkey temple' at Swayanbunath.

60 years ago: The party, along with 350 porters, left Kathmandu on the 10th and 11th March.
Did you know? Probably the most popular dish in the Everest region is Dal Bhaat, a thick lentil stew, served with rice or pappadom. It is a hearty and nutritious option when trekking, and each teahouse has a slightly different recipe. If you fancy making it at home, here's a recipe for you.
The mighty Mount Everest is well known as the highest mountain in the world – 8848m / 29,029ft. The 29th May marks the 60th anniversary of the first ascent of Everest. To celebrate this occasion, we will be updating facebook, our blog and our website with news, photos and interesting facts about Everest, so remember to check back soon, or 'like' us on facebook to join in with the celebrations.
Do you have any questions about trekking in the Everest region? Let us know and we will get our team of experts to answer them for you. Email charlotte@mountainkingdoms.com