Everest 60th Anniversary Celebrations - day one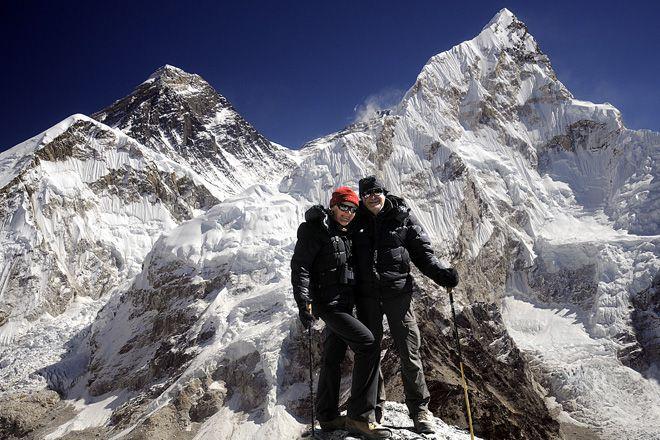 View from Kala Pattar of Everest. R Knox
DAY ONE - 16TH MAY
The mighty Mount Everest is well known as the highest mountain in the world – 8848m / 29,029ft. The 29th May marks the 60th anniversary of the first ascent of Everest. To celebrate this occasion, we will be updating facebook, our blog and our website with news, photos and interesting facts about Everest, so remember to check back soon, or 'like' us on facebook to join in with the celebrations.

MK on trek to Everest: Five intrepid explorers will today depart the UK, on our Everest Base Camp Anniversary Trek. Their destination: Nepal's capital city, Kathmandu. In the lead up to the anniversary, we are going to be following their adventure as they make the journey to Base Camp.
60 years ago: The 1953 British Mount Everest Expedition departed for Nepal on 12th February, on a ship bound for Bombay. Other members of the team flew to Nepal, including Edmund Hillary, who flew from New Zealand.
Did you know? The world's highest mountain above sea level, Mount Everest was named in 1865, after Sir George Everest, the British Surveyor General of India. It's Nepalese name is Sagarmartha, and in Tibet it is called Chomolungma.
Do you have any questions about trekking in the Everest region? Let us know and we will get our team of experts to answer them for you. Email charlotte@mountainkingdoms.com