Everest 60th Anniversary Celebrations - day four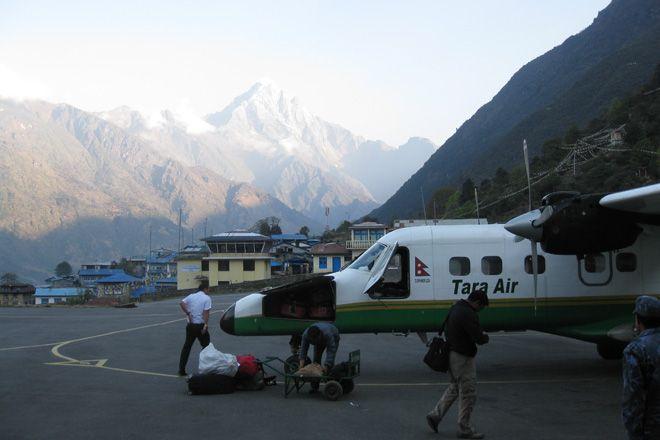 Lukla Airport. S K Berry
MK 60th anniversary trek to Everest: The group will take the domestic flight to Lukla – which must be one of the most spectacular flights in the world! Upon arrival, the group will meet the Sherpa and trek crew and begin the trek, reaching the village of Monjo.
The mighty Mount Everest is well known as the highest mountain in the world – 8848m / 29,029ft. The 29th May marks the 60th anniversary of the first ascent of Everest. To celebrate this occasion, we will be updating facebook, our blog and our website with news, photos and interesting facts about Everest, so remember to check back soon, or 'like' us on facebook to join in with the celebrations.
60 years ago: There are actually two base camps for Everest. South Base Camp is in Nepal and North Base Camp is in Tibet. The 1953 expedition climbed to the summit using the South Col route, so started in Nepal. These camps were established for climbing expeditions, but now have become trekking destinations themselves.
Did you know? In 2010, thirteen year old American teenager, Jordan Romero, broke the record for the youngest person to reach the summit of Everest.
Do you have any questions about trekking in the Everest region? Let us know and we will get our team of experts to answer them for you. Email charlotte@mountainkingdoms.com