Everest 60th Anniversary Celebrations - day five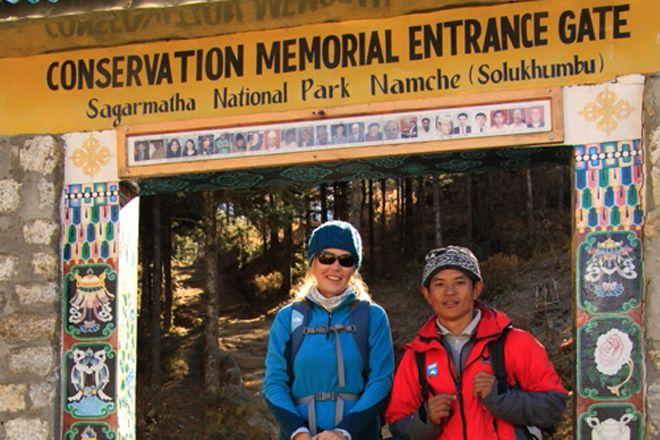 Sagarmartha National Park, Everest Base Camp Trek. Photo courtesy of T Turner
MK on trek to Everest: Today the group enter the Sagamartha National Park, and continue up to Namche Bazaar, the largest village in the Khumbu region.
60 years ago: Watch a slideshow of photos taken on the 1953 Summit Expedition on the BBC website, using photos from the Royal Geographical Society.
Did you know?
If you're not feeling fit enough to tackle Everest in real life, now you can recreate the summit attempt at home! Lego have created an interpretation of the Everest trek in Lego, including the flight to Lukla, Base Camp, the Khumbu Icefall and the summit itself!
The mighty Mount Everest is well known as the highest mountain in the world – 8848m / 29,029ft. The 29th May marks the 60th anniversary of the first ascent of Everest. To celebrate this occasion, we will be updating facebook, our blog and our website with news, photos and interesting facts about Everest, so remember to check back soon, or 'like' us on facebook to join in with the celebrations.