Everest 60th Anniversary Celebrations - day 14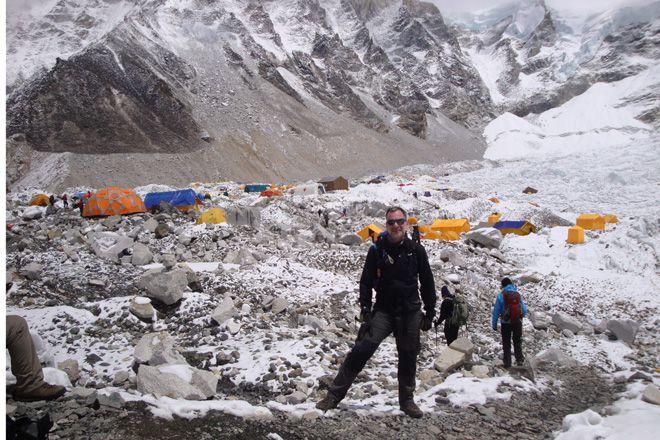 Everest Base Camp. R Inman
This time 60 years ago, Sir Edmund Hillary and Tenzing Norgay, reached the summit of Everest. Limited by their oxygen sources, their stay on the summit was a short one, lasting just fifteen minutes. Sherpa Tenzing made offerings of sweets and biscuits to the Buddhist gods as thanks for their safe passage.Their monumental achievement has inspired generations of explorers to conquer the highest peaks, not only in the Himalayas but worldwide.
The news took several days to reach the public, being first published in the Times newspaper. To celebrate this event, the Times sent one of their reporters, Tom Whipple, on Mountain Kingdoms Base Camp trek. You can read his Times front cover story here (spread across 3 pages one, two and three)
The mighty Mount Everest is well known as the highest mountain in the world – 8848m / 29,029ft. The 29th May marks the 60th anniversary of the first ascent of Everest. To celebrate this occasion, we will be updating facebook, our blog and our website with news, photos and interesting facts about Everest, so remember to check back soon, or 'like' us on facebook to join in with the celebrations.