Everest 60th Anniversary Celebrations - day 12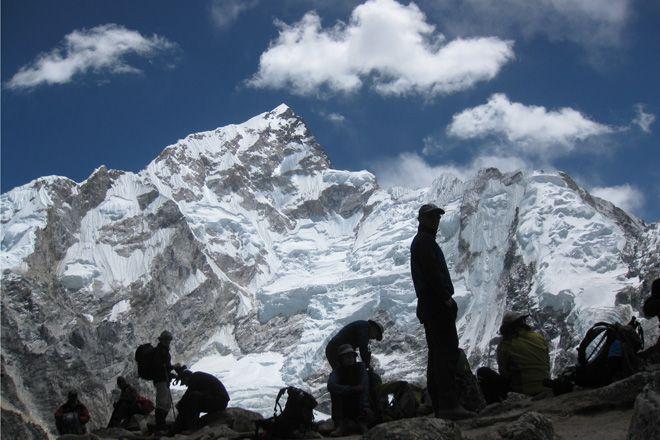 Taking a rest on the Everest trek. S Berry
MK on trek to Everest:
The group will follow the Everest trail, over the rocky moraine at the end of the Khumbu glacier, and on to the hamlet of Lobuche. The terrain is wild and rocky here, with a feeling of being high up in the mountains!

60 years ago: George Band, one of the 1953 Expedition party, trekked with our MD, Steve, in 2000. On their trek to the Nanda Devi Inner Sanctuary the two shared tales of their adventures in the Himalaya. Tom Stubbart, the cameraman for the 1953 team, climbed Mount Nun Kun with Steve's father in 1946.
Did you know?
Fastest descent - The first person to paraglide from the summit of Everest was Jean-Marc Boivin. The record was made in 1988, taking Jean-Marc 11 minutes to reach Camp II from the summit.
The mighty Mount Everest is well known as the highest mountain in the world – 8848m / 29,029ft. The 29th May marks the 60th anniversary of the first ascent of Everest. To celebrate this occasion, we will be updating facebook, our blog and our website with news, photos and interesting facts about Everest, so remember to check back soon, or 'like' us on facebook to join in with the celebrations.