Everest 60th Anniversary Celebrations - day 11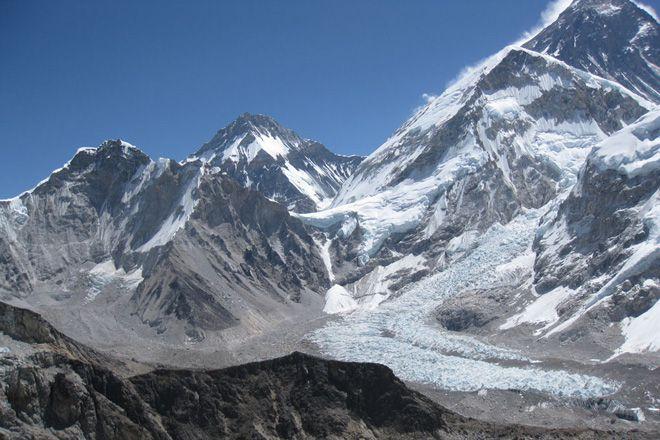 View across to Everest Base Camp, the objective on this trek. Photo courtesy of S Berry
MK on trek to Everest:
The Anniversary Trek group will spend the day at Dingboche (4,350m/14,268ft). This extra day will help the group to acclimatise, ready for their push to Everest Base Camp at (5,300m/17,384ft).

60 years ago:
On the 26th May, Tom Bourdillon and Charles Evans, the first of the two climbing pairs selected by their leader, John Hunt, set out for the summit. They successfully achieved the first ascent of the 8,750 m (28,700 ft) South Summit, coming within 100 m (300 ft) of the final summit, but were forced to turn back after becoming exhausted, defeated by oxygen equipment problems and lack of time.
Did you know:
British mountaineer, Kenton Cool, has set a new world record this year - he climbed, along with his climbing partner, Dorje Gylgen, the three peaks of the Western Cym. This amazing feat was acheived over just three days, starting with Mt Nuptse (7,861m), then Mt Everest (8,848m) and finally Mt Lhotse (8,516m). Click here to read Tom Whipple's article as featured in the Times.