Everest 60th Anniversary Celebrations - day 10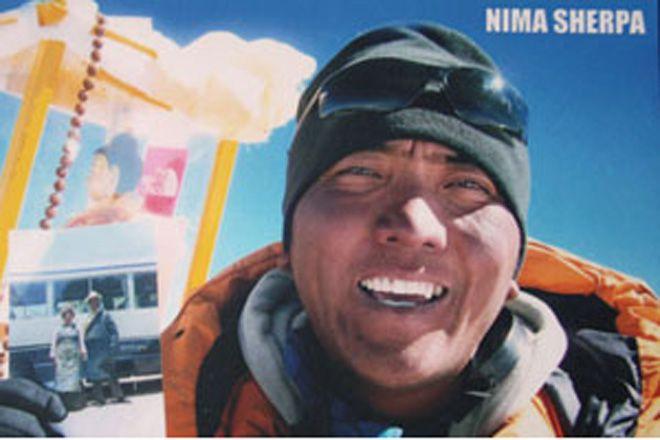 Nima Sherpa, Everest Base Camp trek leader and Everest summiteer
We ask our Sherpa leader – how did it feel to stand on top of the world? "Many of my friends, both Nepalis and those from abroad, often ask me what my feelings were when I first reached the top of Everest, the highest mountain in the world. Thousands of mountaineers from all over the world have reached the Everest summit after the first ascent by Sherpa Tenzing Norgay and Sir Edmund Hillary on 29 May 1953.
As the 60th Anniversary of the historic event in the annals of world mountaineering approaches on 29 May 2013, I think back and try to understand what Tenzing and Hillary must have felt at that time, the first men to be standing on the "roof of the world". These two legendary courageous men never really told anybody what they felt, not even about who between the two of them actually first stepped on the peak. They just said that it was a "team effort".
I think that anybody, foreigner or Sherpa, who gets to look out at the world from the top of Mountain that stands 8,848m high, will have the same feelings that I had when I reached it for the first time on 21st May 2009. In that thin air, I don't think I wanted to say anything. I might have been somewhat confused even but I was certainly awestruck to be gazing out at the surreal world below and all around me. I was also humbled at the thought that I was standing atop Everest, which we Sherpas call, and revere as, Chhomolungma, the Mother Goddess of the World. I silently prayed that she would always look down benignly on us and protect us all.
For many days afterwards, I cherished those feelings and I do not really like to tell people of those feelings because they have become so personal for me."
(Told to and edited by Navin C. Gurung)
The Anniversary trek is led by Nima Sherpa, an Everest Summiteer. Although comparatively young, Nima has an impressive record as a Trekking Guide since he began in 2000. Born and brought up in Pheriche in the Khumbu, he has followed his father's footsteps as a trekking guide. As a climber he has climbed Island and Lobuche Peaks, and in 2009, he reached the summit of Everest.
MK on trek to Everest:
Today the group will reach Dingboche. This village is set in a stunning position, surrounded by high peaks.
60 years ago:
On the 12th April, the 'Icefall party' reached Base Camp and routes through the Khumbu Icefall were planned. Porters then carried tons of equipment up to Base Camp.
Did you know?
Pemba Dorje Sherpa holds the record for the fastest ascent via the southeast ridge (South Col), reaching the summit in just 8 hours and 10 minutes.