Discover Burma - Top 10 things to do for first time visitors
In a country with such a fascinating history, rich, cultural heritage and beautiful, varied scenery there are countless ways to spend your time. Here are our suggestions for the top 10 things that every first time visitor should consider doing when they travel to the Golden Land.
Take a balloon ride over Bagan
The vast architectural site of Bagan, with its thousands of ancient temples, is one of the most magical places in Burma. To appreciate its full scale and splendour take to the skies at sunrise in a hot air balloon for an unforgettable experience.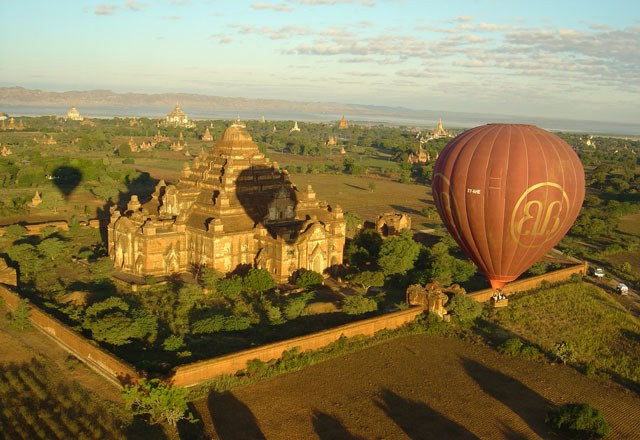 Balloons over Bagan
Photograph Shwedagon Pagoda at sunset
Along with your camera, you may need your sunglasses, even at sunset, when you visit Burma's most revered shrine – the magnificent Shwedagon Pagoda. Covered in gold and studded with thousands of gemstones it's a dazzling, bewitching sight that's every photographer's dream.
Shwedagon at sunset by Mr Williams
Cruise the Irrawaddy River
Relax and enjoy the timeless scenery of the Irrawaddy River as you drift gently along its tranquil waters. You can cruise for just a day between Mandalay and Bagan or enjoy a few more indulgent days Cruising the Irrawaddy in Style on a luxury river cruise.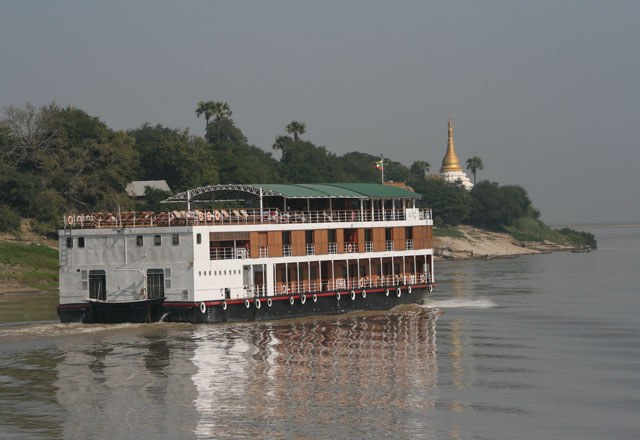 Cruising the Irrawaddy River
Hike in the hill country
For a cool retreat, head to the former colonial hill stations of Pyin Oo Lwin or Kalaw. With their interesting colonial era buildings and tempting trails through hill tribe villages and picturesque countryside they provide a wealth of opportunity for the keen walker.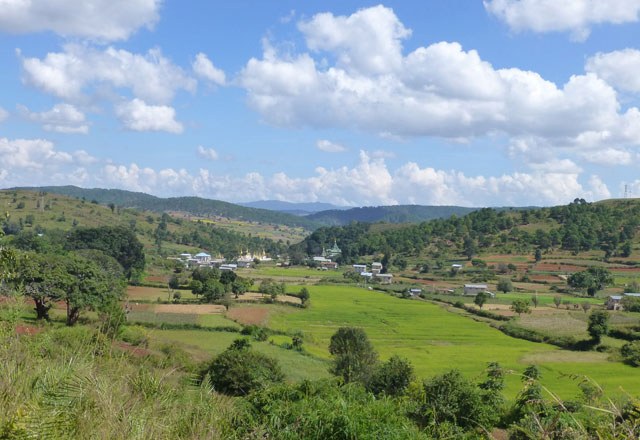 Walking near Kalaw by J Patchett
Stroll across U Bein's bridge
U Bein's teak bridge in Amarapura is one of Burma's most popular attractions. Spanning 1.2 km over Taungthanam Lake it's the world's longest teak bridge and makes for a delightful stroll, as well as a stunning photographic subject, especially at sunset.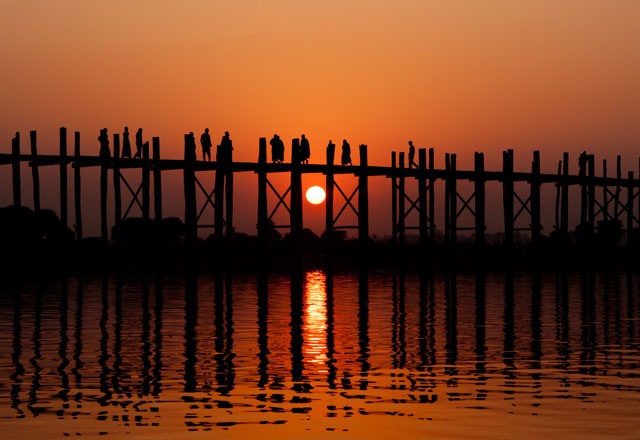 U Bein's bridge by P Clarke
Spend a night in a homestay
Swap the comforts of a hotel room for a village homestay. You'll meet the local villagers, enjoy meals with your host family and join in games with the local children to gain a real insight into the authentic way of life of the Burmese people. Our Village Trails of Inle Lake trekking holiday includes nights in homestays.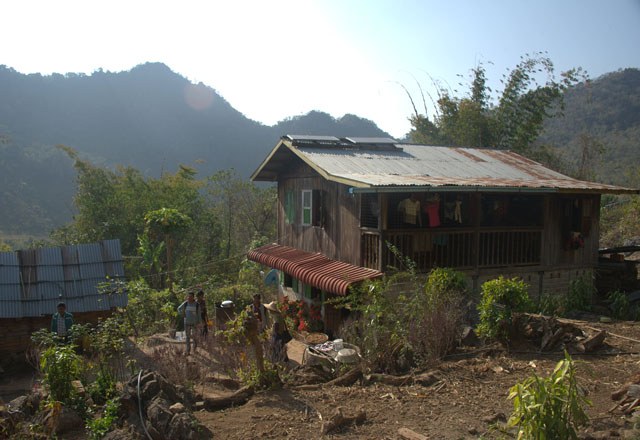 Village homestay at Sintaung
Cycle from Inle Lake to Kalaw
Take to two wheels for the 80km ride from Inle Lake into the cooler hill country of Kalaw. You'll cycle through welcoming villages and discover a contrasting landscape of paddy fields, cultivated land and gently rolling hills. If that seems like too much hard work, you can always catch a train for part of the journey.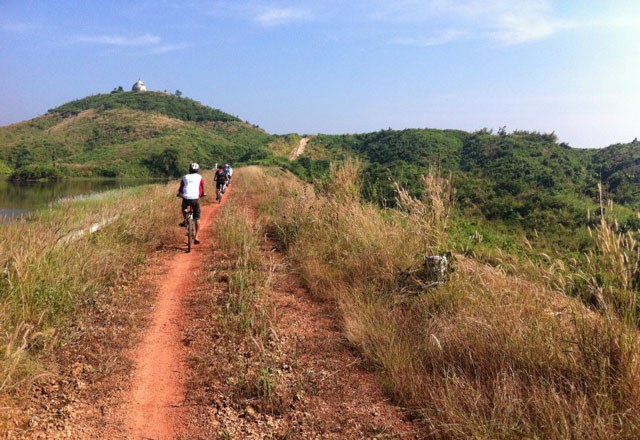 Cycling in Burma
Ride the rails across the Gokteik Viaduct
Catch a train from Pyin Oo Lwin for a scenic ride that crosses the Gokteik Viaduct. Built in 1901, it spans a 60m gorge, rising over 100m above the base of the gorge. With creaking girders and a sheer drop it makes for a slightly nerve jangling and rather dramatic crossing.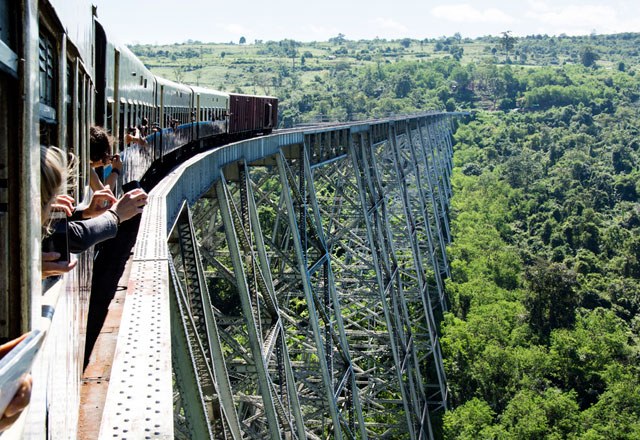 Crossing the Gokteik Viaduct by A Harrison
See the leg rowers of Inle Lake
With their straw hats, conical fishing nets, traditional wooden boats and remarkable one-legged rowing technique, there are few more photogenic sights than the Intha leg rowers of Inle Lake. Take to the waters of the lake to see them in action.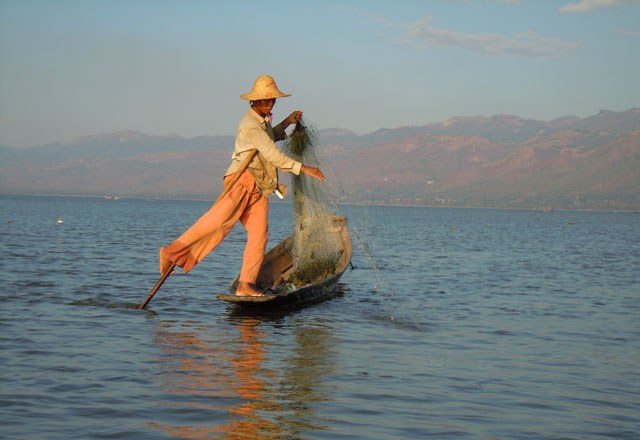 Leg rower on Inle Lake by S Harbert
Relax on a beach
Burma isn't a country you immediately associate with gorgeous white sands and upmarket beach resorts but at Ngapali you'll find one of the best and most pristine beaches in the country. It's a great place to chill out and end your holiday in style Burma.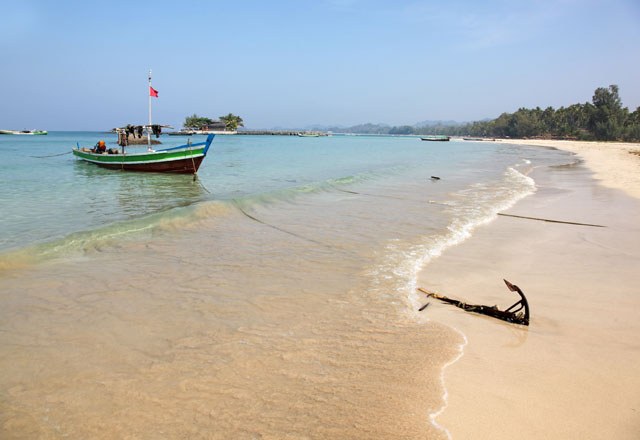 Ngapali Beach
For more ideas of what to do in Burma see our Tailor Made Experiences or take a look at our Burma group holidays.