2021 Photo of the Year Competition
Win a £250 Mountain Kingdoms holiday voucher
Even though we can't travel at the moment, we still love to share our travel memories and experiences and what better way to do that than with our Mountain Kingdoms Photo of the Year Competition.
Between now and December, we'll be giving away Mountain Kingdoms Water-to-Go bottles to ten lucky monthly winners and a £250 Mountain Kingdoms holiday voucher to the overall competition winner.
So now's the time to start searching your photos to find your best, most inspiring travel images. To help narrow down your search, we'll set a monthly theme and all you have to do is send us up to three images that reflect the theme and showcase your talents as a great travel photographer.
Our theme for April is - Natural World
Each month our panel of judges will select their favourite image and the 10 monthly winners will be automatically shortlisted for a chance to win the overall competition prize.
Our March winner on the theme of Epic Himalaya
Congratulations to Kate Robinson for her superb picture taken en route to Everest Base Camp - it captured the very essence of Epic Himalaya for us and made us want to be there.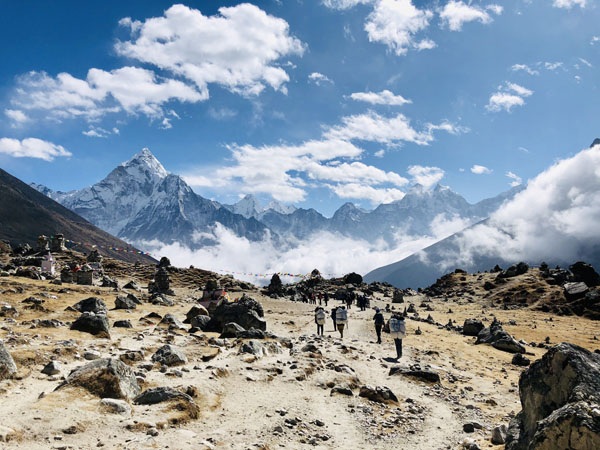 Trekking to Everest Base Camp by K Robinson
How to enter
Email up to three images each month to harry@mountainkingdoms.com. The images must reflect the monthly theme in order to be considered for judging.
Images must be high resolution, jpg format and must be originals. For further details of image requirements see the Terms & Conditions below.
Images can be taken in any destination (outside of the UK) and on any holiday, regardless of who you travelled with.
Please read the full Terms & Conditions at the bottom of this page before submitting entries. Any entries received will be bound by the terms.
Prizes
10 monthly prizes of a Mountain Kingdoms Water-to-Go bottle. Monthly winners will be shortlisted for the overall competition prize.
A prize of a £250 voucher for the image selected as the overall competition winner. The voucher can be redeemed against any Mountain Kingdoms holiday.
All prize winners will be selected by a panel of Mountain Kingdoms staff and notified by email. Monthly prize winners will be notified within 2 weeks of the end of the previous month. The overall winner will be notified within four weeks of the competition ending on 31st December 2021.
Winning images will be published on our website, our social media platforms and our enewsletters.
Previous winners

From quirky creatures to majestic landscapes and timeless vistas, our previous winners have encapsulated a spirit of fun and adventure and captured the beauty of the amazing world we live in.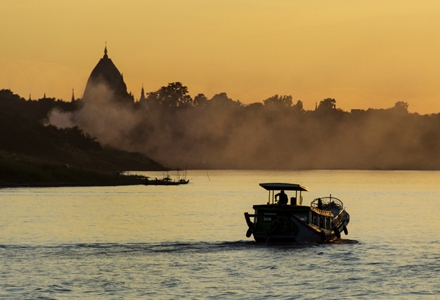 Bagan river sunset by A Harrison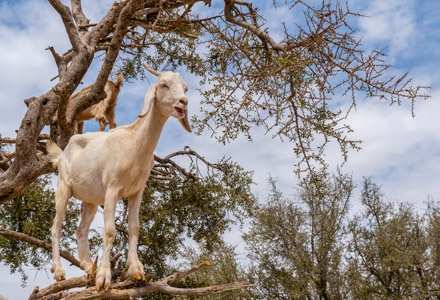 Tree climbing goat by L Cooper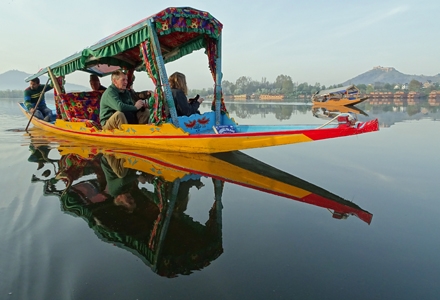 Taxi boat in Kashmir by J Leonard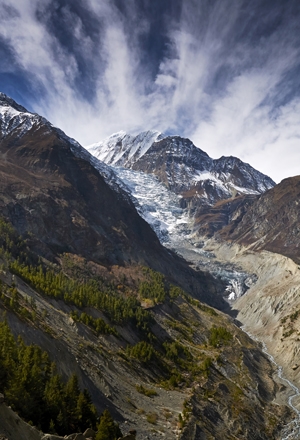 Mount Gangapurna, Annapurna Circuit by T Mason
Terms & Conditions

General entry requirements and competition rules
Entry will be via email only and limited to 3 images per entrant per monthly competition. Images can only be submitted once.
Each monthly winner will be selected from all images submitted during the period, as long as they meet the requirements laid out in these Terms & Conditions.
An overall winner will be selected from the 10 monthly competition winners after the competition closes on the 31st December 2021, 11.59pm.
Copyright remains with the entrant.
The person entering the competition must have taken any images they submit and hold their sole rights.
For all images entered in the competition, Mountain Kingdoms has permission to use the images, free of charge and without prior permission, in any marketing materials including Mountain Kingdoms' website, social media platforms, enewsletters and any printed marketing materials. Mountain Kingdoms will accredit the author whenever possible but cannot guarantee it. Images can also be used to promote the photo competition.
Any personal data required to enter the competition will be used and stored in accordance with Mountain Kingdoms' privacy policy.
Entrants must be 18 years or over.
Images that have previously won the Mountain Kingdoms Photo of the Year Competition cannot be entered.
Images that have already been entered in one month of the 2021 Photo of the Year Competition, can be re-entered in another month as long as they are appropriate to the monthly theme. Winning entries cannot be re-entered.
The competition excludes all employees of Mountain Kingdoms and their families.
By entering the competition, participants will be deemed to have accepted and be bound by these terms and conditions.
Mountain Kingdoms reserves the right to amend these terms and conditions as necessary at any time.
The competition and these terms and conditions will be governed by English law and any disputes will be subject to the exclusive jurisdiction of the courts of England.
Image requirements
Photos must reflect the monthly competition theme. Photos that do not, won't be considered for judging.
Images must be in jpg format.
The image must be the original work of the entrant.
Minor digital adjustments (basic cropping, saturation, levels, colours, curves, contrast, sharpening) are allowed but must remain a faithful representation of the original scene. You cannot add or remove subjects. De-saturated black and white images are allowed.
By entering the competition you confirm that, if a person is a subject in your picture, you have had their permission to take the photo and to submit it to the competition.
Prizes and award of prizes
A monthly prize of a Mountain Kingdoms Water-to-Go bottle will be awarded for the best photo selected from all the valid entries. Entries from previous months will not be considered.
The monthly winners will form a shortlist from which will be selected the overall winner who will receive a £250 voucher towards the cost of a Mountain Kingdoms holiday.
The winners will be chosen by a panel of Mountain Kingdoms' staff.
Mountain Kingdoms will contact all monthly winners by email within 2 weeks of the end of the preceding month. The overall winner will be notified by email within 4 weeks of the end of the competition.
Winners will be announced on Mountain Kingdoms' website, Facebook, Instagram and Twitter pages and in newsletters and other marketing communications.
Prizes are non-transferable and no cash alternatives are available.
The voucher will be redeemable against the value of any Mountain Kingdoms holiday and must be redeemed by 31st December 2022. The voucher can be used in conjunction with a Mountain Kingdoms Loyalty Discount if applicable.