Home

/

African Walking Safaris
Videos - Africa & the Middle East
Take a look at our recent videos and gain a deeper insight into your dream destinations.
African Walking Safaris
There is no more thrilling safari experience than observing and tracking big game as you walk through the varied landscapes of the great national parks and wildlife reserves of Africa. Being out on foot you may see the Big 5 as well as as an abundance of small creatures and myriad colourful birds. Accompanied by an expert guide and armed scout, you will learn to read the tracks and footprints in the earth, discover how different trees and plants are used for a range of medicinal purposes and hear fascinating and folklore from the bush. There is no more immersive way to experience wild Africa than on a walking safari.
And each day, when your walk is done, there is time to relax in a range of quality safari accommodation that offers high levels of comfort, good food and excellent wildlife watching opportunities.

We now offer five different walking safaris in Africa's premier wildlife destinations that combine day walks or overnight treks with more traditional jeep safaris and night drives. South Luangwa National Park in Zambia, the more remote areas of the Kruger in South Africa, Nyika Plateau and Liwonde National Park in Malawi and the Seregeti in Tanzania are just some of the fantastic destinations you can now discover on a Mountain Kingdoms walking safari.
Other videos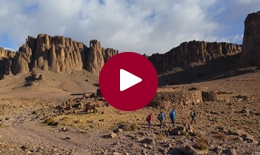 A Winter Walk in the Jebel Sahro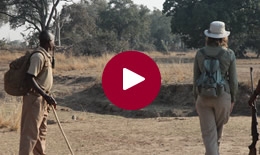 Classic Luangwa Walking Safari in Style, Zambia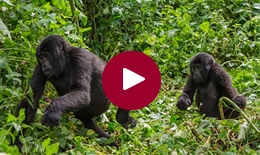 Gorilla & Wildlife Walking Safari, Uganda