Complete Lunana Snowman Trek - save £355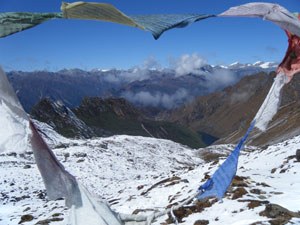 Our Complete Lunana Snowman Trek in Bhutan now has a fantastic saving of £355 per person*. This epic 35 day trek follows the full length of Bhutan's highest mountains, crossing numerous high passes, entering isolated villages and travelling into some of the most remote and beautiful regions of the Thunder Dragon Kingdom.
With our super, special offer, now is the time to experience this incomparable trek of a lifetime. Book online or contact our Bhutan travel experts for further information.
* Price online reflects a saving of £355 per person against our previously published online price.